Innovation plant leaders care about.
The process industry powers our world, and we want to power the process industry to be even more efficient – with both business & environmental impact.
Powering the most efficient plants in the world.
Voovio is a global deep tech company, headquartered in Houston (US) and San Sebastián (Spain). Founded by a group of experts in machine vision, industrial R&D and automation, Voovio was created to make the process industry more efficient, more profitable, environmentally friendly and safer.
A global deep tech company.
Voovio's enhanced reality platform enables the process industry to be more efficient, more profitable, environmentally friendly and safer.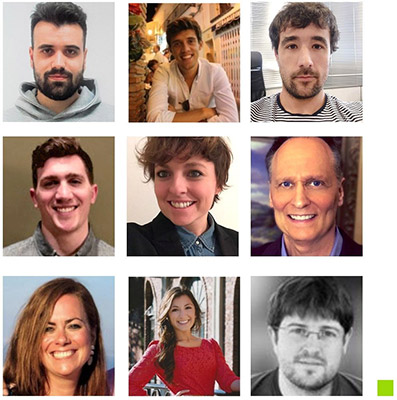 A world-class team of engineers & innovators.
Voovio's team has more than 300 years of combined experience in the process industry. Our team of former plant managers, industry experts, developers, designers and engineers strive to bring more and more value to our clients with each product. Every single Voovio client has renewed their license to date, which we are extremely proud of.
A solution your operators actually want to use
Process industry leaders who prioritize digital transformation.
Our clients are leaders in innovation in petrochemicals and process industries, striving for the highest standards of safety in their operational procedures and prioritizing the development of their staff through digital transformation.

Partnering with industry leaders to drive innovation.
Voovio partners with leading associations and different industry bodies to ensure that more plant staff have access to cutting-edge tools. By forging partnerships with local, regional and national players, we are able to reach a wider audience of industry pioneers. If you would like to collaborate with us, drop us an email at info@voovio.com and we'll get back to you.


Putting people & the planet first.
At Voovio, we help our clients avoid excessive flarings, leaks and ensure operational efficiency to reduce energy consumption at hundreds of sites across the globe. We believe in supporting Sustainable Development Goals – taking urgent action to combat climate change and its impacts.
See how Voovio could work for you