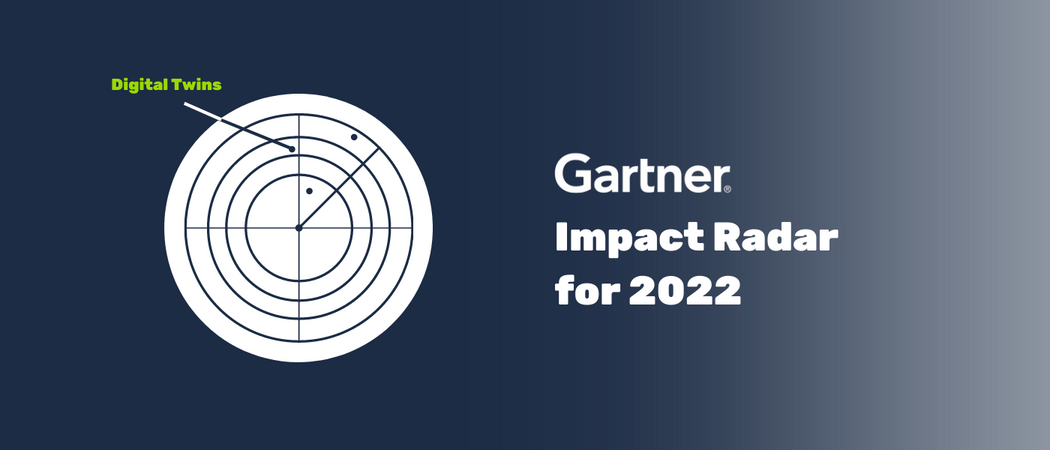 We are thrilled to share that Voovio has been highlighted in Gartner's Emerging Technologies and Trends Impact Radar 2022 related to Edge AI.
What is Gartner's Impact Radar?
Gartner's Impact Radar accentuates technologies and trends that emerge and evolve. It serves to guide product leaders and help them to determine when to create roadmaps to advance products and services with the help of emerging technologies.
The radar looks at the most important edge AI-related profiles that are rising in adoption from three perspectives:
Technologies represent new ways of leveraging AI in legacy and new software and Hardware.
Techniques provide a view of machine learning and deep learning techniques.
Trends focus on the interaction of technology and business to accelerate the adoption of new business models, use cases and design patterns.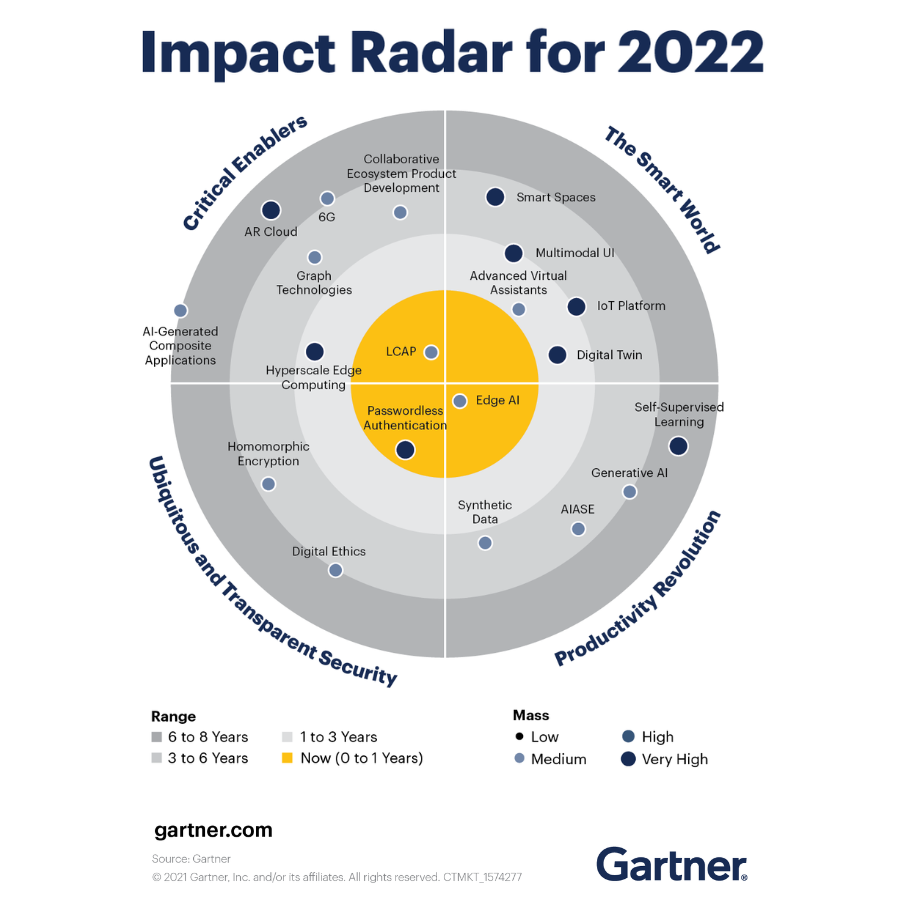 Where does the Digital Twin feature on the radar?
With a "very high" impact, in a time range of 1-3 years, the Digital Twin shows up as the most relevant and fastest adopted technique on the radar compared to others. According to the 2023 Gartner CIO and Technology Executive Survey, 10% of enterprises have already deployed digital twins, 8% plan to deploy within 12 months and another 13% in the subsequent year.
A digital twin creates a digital representation by mirroring the state of a thing, a process, a person, an organization, a physical or virtual asset.
Why does this matter to the process industry?
Companies adopt digital twins to achieve business objectives such as process improvement, cost optimization, visibility across silos, employee safety and customer engagement. In particular, asset-intensive sectors (such as oil and gas and manufacturing) can gain significant advantages from digital twins and therefore record almost twice the level of adoption. Industry leaders emphasize not only financial benefits, but above all capturing institutional knowledge and driving employee safety.
Want to find out more how this can help in your plant?
If you'd like to learn more about how Voovio's Digital Twin Technology helps capture tribal knowledge in your plant, schedule a demo with one of our product experts here. To see more about Gartner's predictions visit Gartner's website.