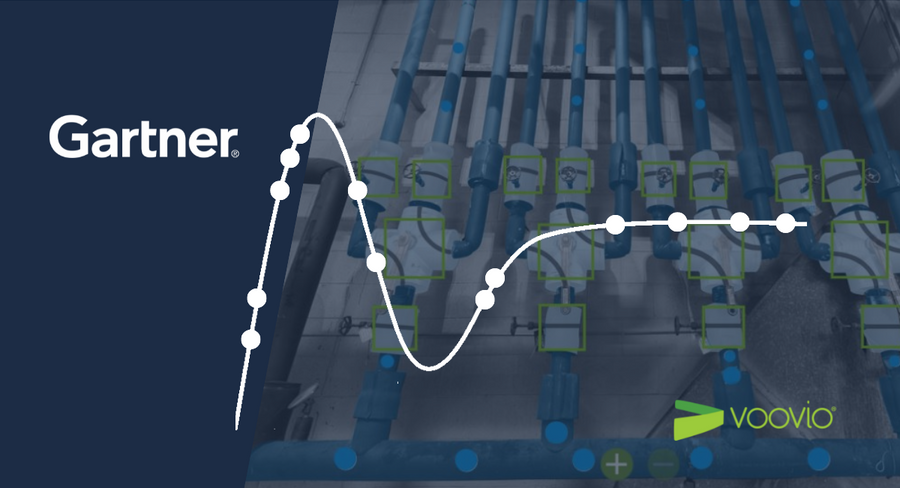 We're thrilled to announce that Gartner recently highlighted our Enhanced Reality technology for manufacturing players on their Digital Transformation journey in their new Hype Cycle 'Manufacturing Digital Transformation and Innovation 2022' in the category of Immersive Experience in Manufacturing Operations.
What are Immersive Experiences?
According to Gartner, immersive experiences allow the perception of physical presence in a non-physical world or the enrichment of the presence in the physical world with content from the virtual world. Gartner distinguishes between three different kinds of immersive experiences: Augmented reality (AR), virtual reality (VR) and mixed reality (MR).
Why is this important for the manufacturing industry?
The manufacturing industry is faced by the challenge of finding more skilled labor and onboarding that talent faster to fill the gaps of a retiring generation of subject matter experts (SMEs). Immersive experiences can help train workers in manufacturing operations by transforming how they perceive, interact and control physical and digital worlds.
What does it mean for customers?
In this research, Gartner looked at different technologies supporting Digital Transformation and Innovation in Manufacturing. Voovio has been recognized in this context for helping its customers reshape the way they bridge the growing skills gap in the industry. Some of the benefits for customers that Gartner highlights are:
Cost and time savings from remote collaboration to fill specialist skills gaps (maintenance)
Standardizing how procedures are executed
Onboarding employees faster through digital overlays with content and guided procedures to create experiential learning and training simulations at the point of need
Capturing and retaining manufacturing knowledge within immersive experience technology.
Interested in learning more?
If you'd like to learn more about how Voovio helps increase procedure clarity, boost effectiveness of plant specific training and avoid SHE incidents caused by human errors – schedule a demo with one of our product experts here. To see more about Gartner's predictions visit Gartner's website.