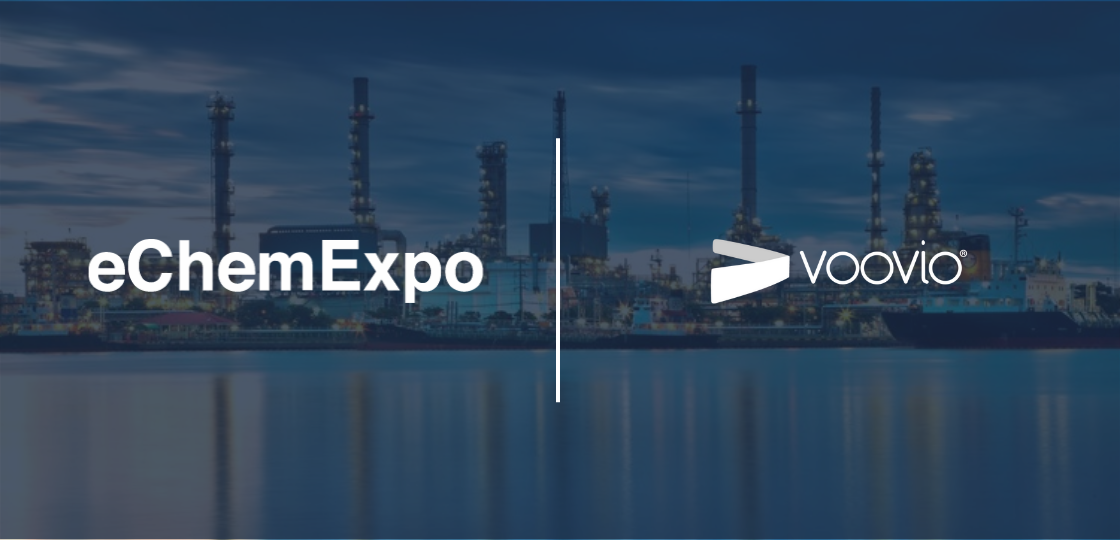 We were pleased to be back in Kingsport, Tennessee, visiting our first US-based customer in the chemical industry, Eastman Chemical. Every two years we take part in the eChem Expo. This year, we were silver sponsors. It's a great event, drawing in many vendors who service Kingsport, home of Eastman (HQ). We also like coming here to visit Pal's, who probably make the best peanut butter shakes in the world. We met many friendly faces, including our Voovio users. We heard how they continue to benefit from Voovio, not only for operator onboarding, but also for preparing operators prior to procedure execution. Following an incident in January 2022 that led to site-wide power loss across the whole Kingsport site, the utilities team utilized Voovio to review and startup the turbine affected. It's an old and complex system, and even the most experienced operators utilized Voovio to assist.
Attendees' impressions getting to know Voovio's technology
During the eChem event, Voovio hosted a seminar on 'Accelerating Operator Onboarding with Knowledge Automation'. The session focused on how our Knowledge Automation Platform can make operator qualification more efficient and effective, with real customers examples from chemical and refining companies. We received feedback on how Voovio is really tackling some major challenges in the industry, but from a different approach with a unique software platform. There were vendors presenting similar topics, but we were pleased to hear how different and innovative Voovio is. Attendees learned how you can speed up learning and qualification for procedures, how to track and measure competency in procedures, how knowledge automation applies to both production units and loading/unloading operations and how to capture tribal knowledge related to equipment and procedures in a meaningful way.
We look forward to visiting Kingsport again soon and sponsoring the next eChem Expo!
The eChem Expo Agenda of Day 2: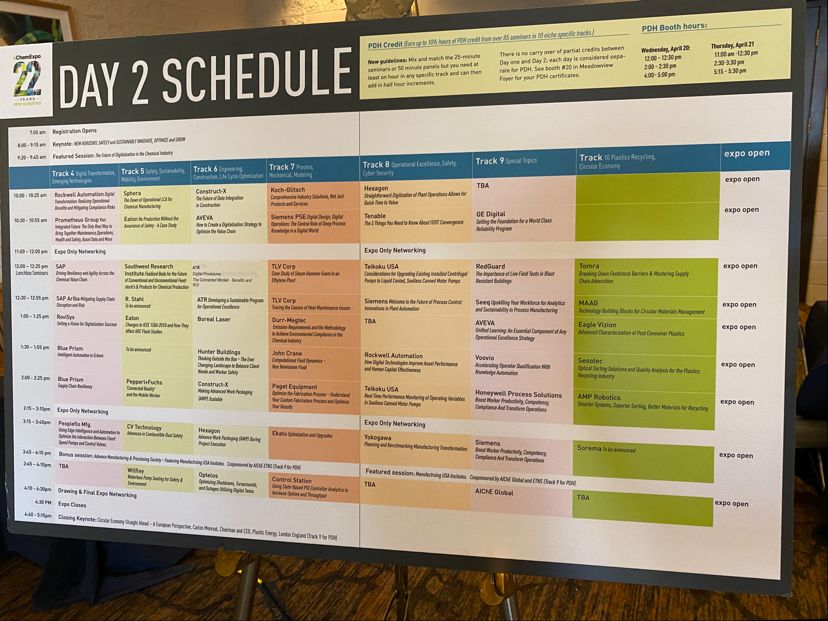 Date and Location:
21st April 2022
Meadowview Conference Resort & Convention Center, Kingsport, TN