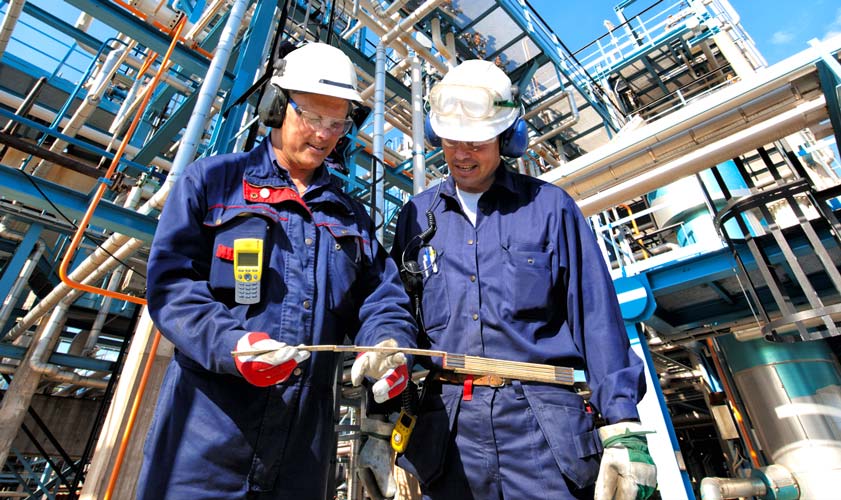 Data collected from across North America shows "Procedure Clarity" is a major source of error that is overlooked by the industry. Clear and concise procedures, standardized on plant operations that have objective assessments, are foundational building blocks to ensure field operator competency and deliver predictable process performance. Yet operators are consistently challenged by a lack of clarity and sometimes correctness of their procedures, combined with inconsistent training.
On 23 March at 13:30 EST, we'll be joining Oil & Gas IQ for a deep dive into the problem, showing a solution that solves these challenges across refining and petrochemicals. You can sign up here.
What you'll learn
Key themes include how to:
Leverage technology to support safe return-to-work — and keep your workplace Covid-19 free
Drive Operational Excellence to the frontline
Increase the production value of your assets
Leverage digital twins to reduce CAPEX and OPEX
Reduce asset risk and downtime with machine learning for predictive maintenance
Create a safer work environment, boost compliance and improve efficiencies through automation
Make your data mobile and reduce rework, non-productive time and time to decision
Digitize maintenance and Shutdowns, Turnarounds and Outages (STOs)
Empower front-line employees with a dynamic Connected Worker strategy
Unlock your operational data and provide a consolidated view to link your front-line workers to the information they need — where and when they need it most
Reduce human risk with AI systems that enable real-time, safety-critical decisions
Speakers
Christian McDermott, Country Manager, Voovio Technologies
Christian started his career in management consulting in Europe and Middle East. He serves as the lead coordinator between Voovio's European and North American operations. He has helped bring Voovio' digital tools for operations to some of the biggest refining and chemical companies in the world.
Francis Montemurro, Director of Operations, Voovio Technologies
Fran built a successful 30+ year Manufacturing Career with DuPont before joining Voovio. He was Plant Manager at multiple sites, responsible for highly hazardous PSM & EPA/RMP Operations and discrete manufacturing facilities. Fran was also awarded the DuPont Safety Excellence Medal Engineering Excellence Award. He helps customers solve operational challenges across manufacturing.
Sign up today
To reserve your place, you can sign up here.