Balancing Operator Knowledge and Competency.
For the chemical and refining industry, the challenge is clear: Create a culture where operator confidence is rooted and recognized in their procedure competency, not passed-down knowledge.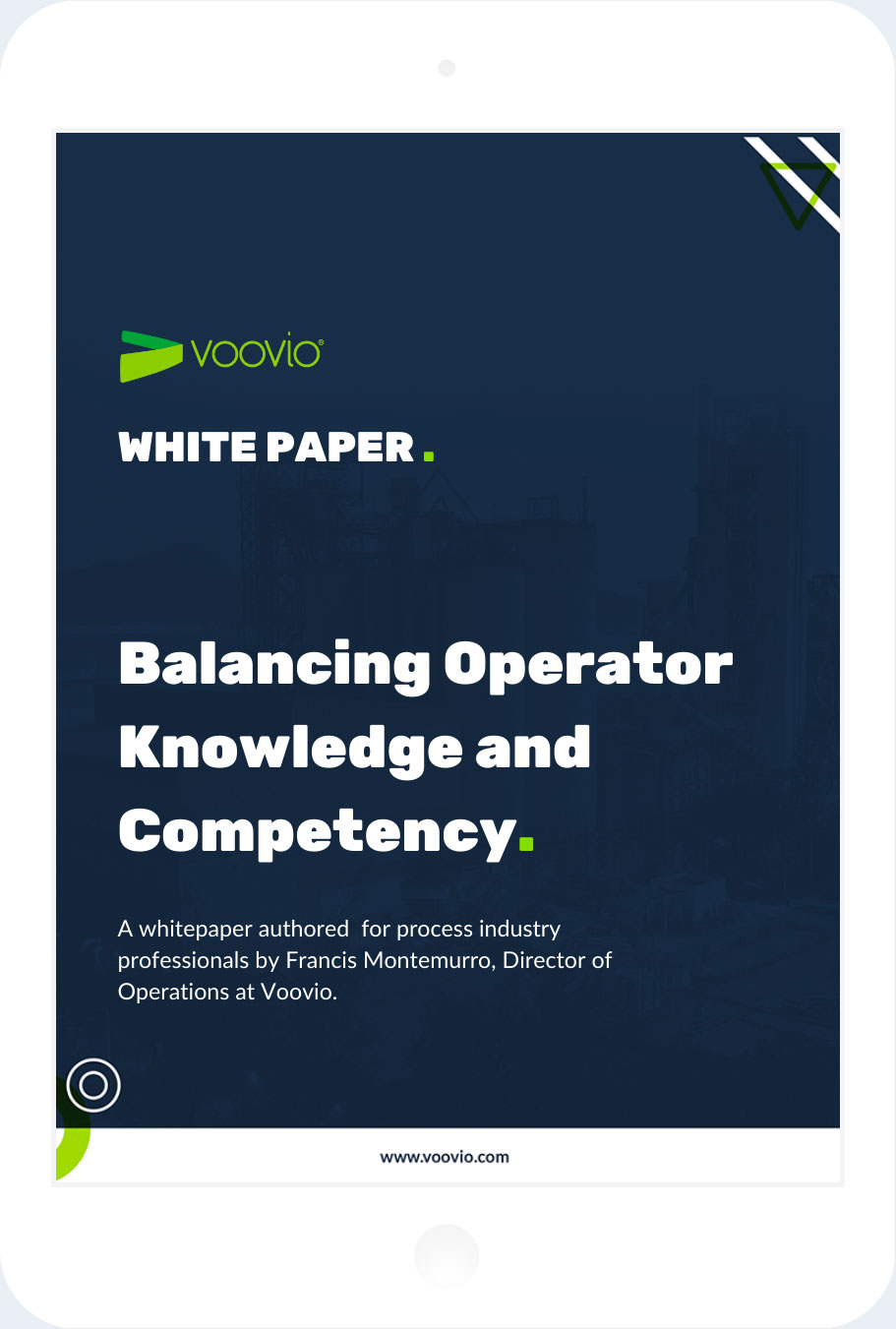 It is well-documented that many manufacturing unplanned events could have been prevented if procedures were executed properly. Ensuing investigations cite 'failure to follow procedure' as the event root cause resulting in next step recommendations, including additional operator training and discipline. However, we've collected data from across North America to understand the real reasons behind unplanned events.
In this white paper, Fran Montemurro (previously DuPont, now Director of Operations at Voovio) explores:
Root causes for downtime
Real-life examples from plants across North America
Procedure quality best practice
….and much more. Download today to see how this might apply to your plant.