Digital twins: Solving industry's workforce challenges.
Loss of tribal knowledge from experts retiring, employee turnover and a lack of new skilled workers pose major challenges for the process industry. Many leading manufacturing companies are using digital twins to overcome these challenges.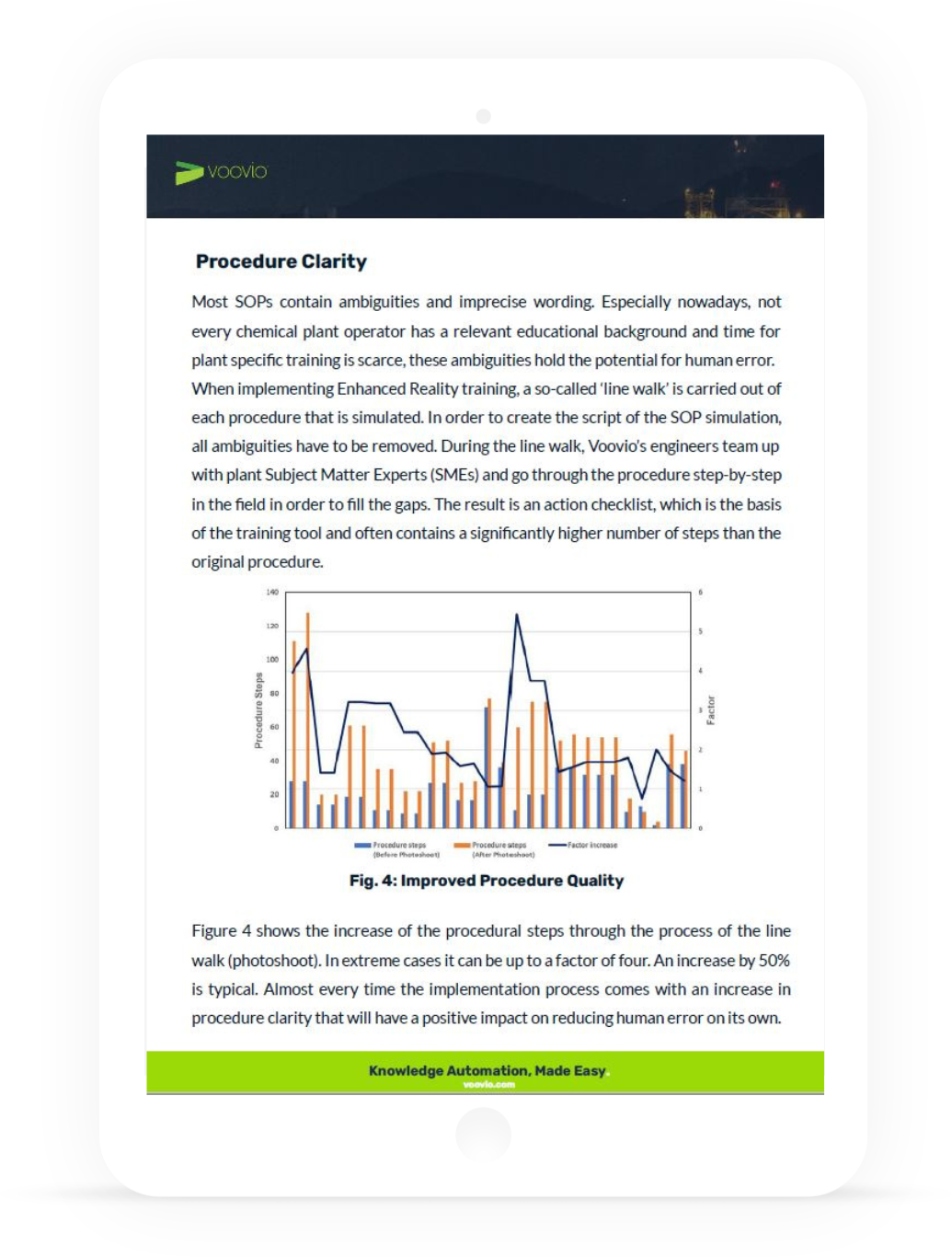 No matter how reliable or even automated assets are, there are still 'people' requiered to operate and maintain them. However, the process industry is struggling to attract new and skilled labor to fill the shoes of the older retiring generation to maintain their plants. Can Digital Twins help solving this gargantuan manufacturing challenge? In this white paper Susanna Voges (previously plant manager at BASF) explores:
How the workforce situation of the process industry has changed from the past to today.

How Digital Twins of the Person help building and measuring workforce competency in standard operating procedures.

How Enhanced Reality helps plants speed up time to competency versus traditional training methods based on a case study
…and much more. Download the white paper today to see how this might help to enhance your operational qualification.
This white paper was written by Dr. Susanna Voges, Director of Operations at Voovio. With 15 years of experience in the process industry, Susanna knows the challenges of chemical operations firsthand. A large part of her career she spent as a plant manager at
BASF in Ludwigshafen.