Human Factors in Manufacturing Incidents
.
Human errors are contributing factors in many process-safety and production incidents. But surprisingly the causes for incidents are more often related to failures in procedures or methods within an organization than to the human element.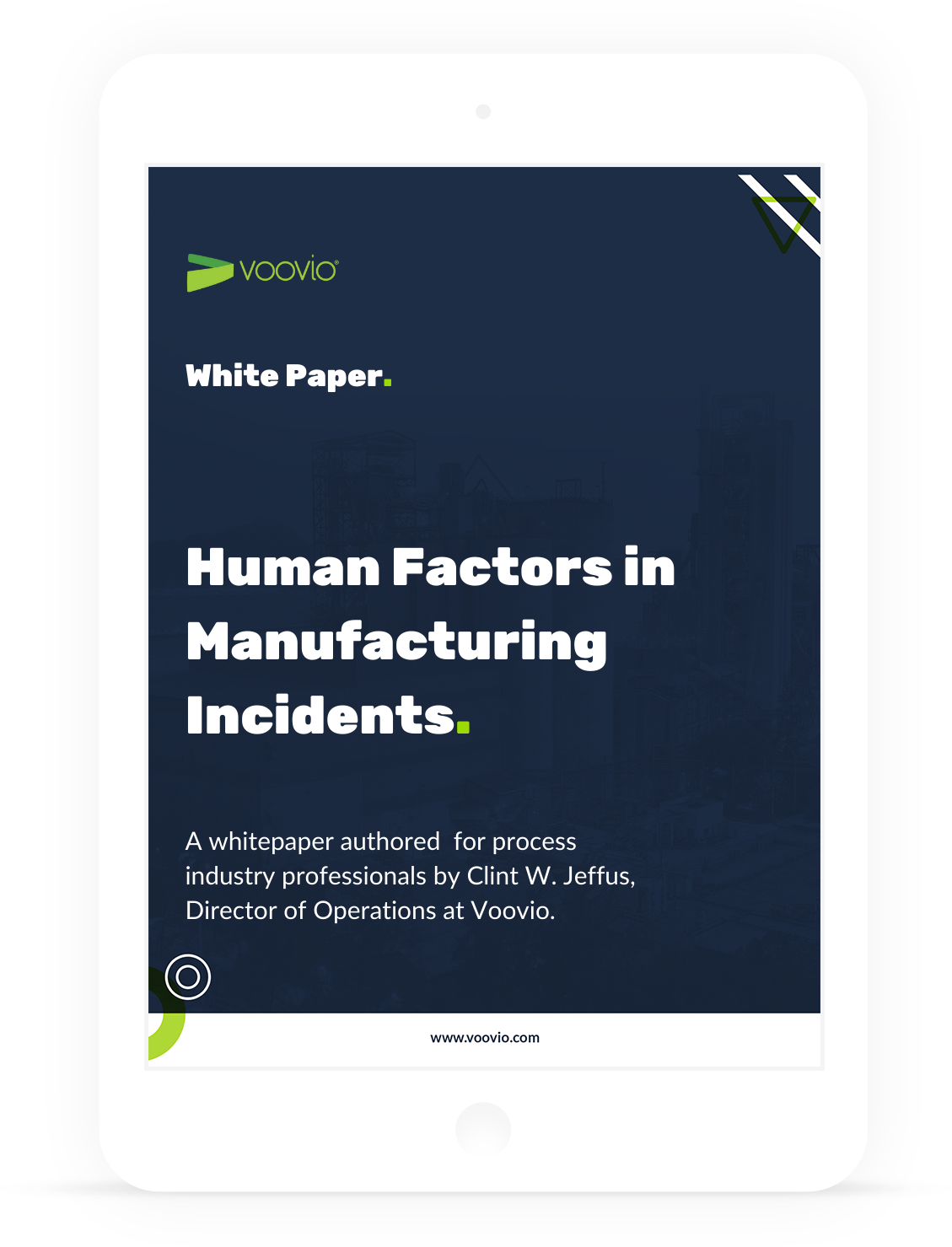 In many process-safety and production related workplace incidents, human errors count as prevalent contributing factors. But Human error, is surprisingly not considered to be a frequently viable root cause. More often the cause should be assigned as a weakness in the companies' management systems.
In this white paper, Clint W. Jeffus (previously BASF, now Director of Operations at Voovio) explores:
Causes for incidents through human errors
Analysis of major root cause investigation methodologies employed by many in the manufacturing industry
Approaches to ensure the most impactful learning methods in manufacturing operations
….and much more. Download the white paper today to see how this might apply to your plant reduce incidents caused by human errors.
This white paper was written by Clint Jeffus, Director of Operations at Voovio. Over the past 20 years, he gained significant experience with several companies, including multinationals like Nan Ya Plastics (division of Formosa), Total Petrochemicals, and BASF. His key career focus areas have been in manufacturing (front line through Operations Management at PSM/RMP sites), asset reliability and integrity, capital and financial prioritization, and corporate strategy.