Industrial Knowledge Gap:
Why the Correct Learning Approach will be the Difference between Success & Failure
.

A threat that the industry is facing is the impending shortage of new manufacturing workers to fill the ever-growing vacancies being left by the retiring baby boomer generation. With this workforce evolution comes the need to replace the skills that are possessed by the existing workforce in a way that the new generation will most effectively receive that information.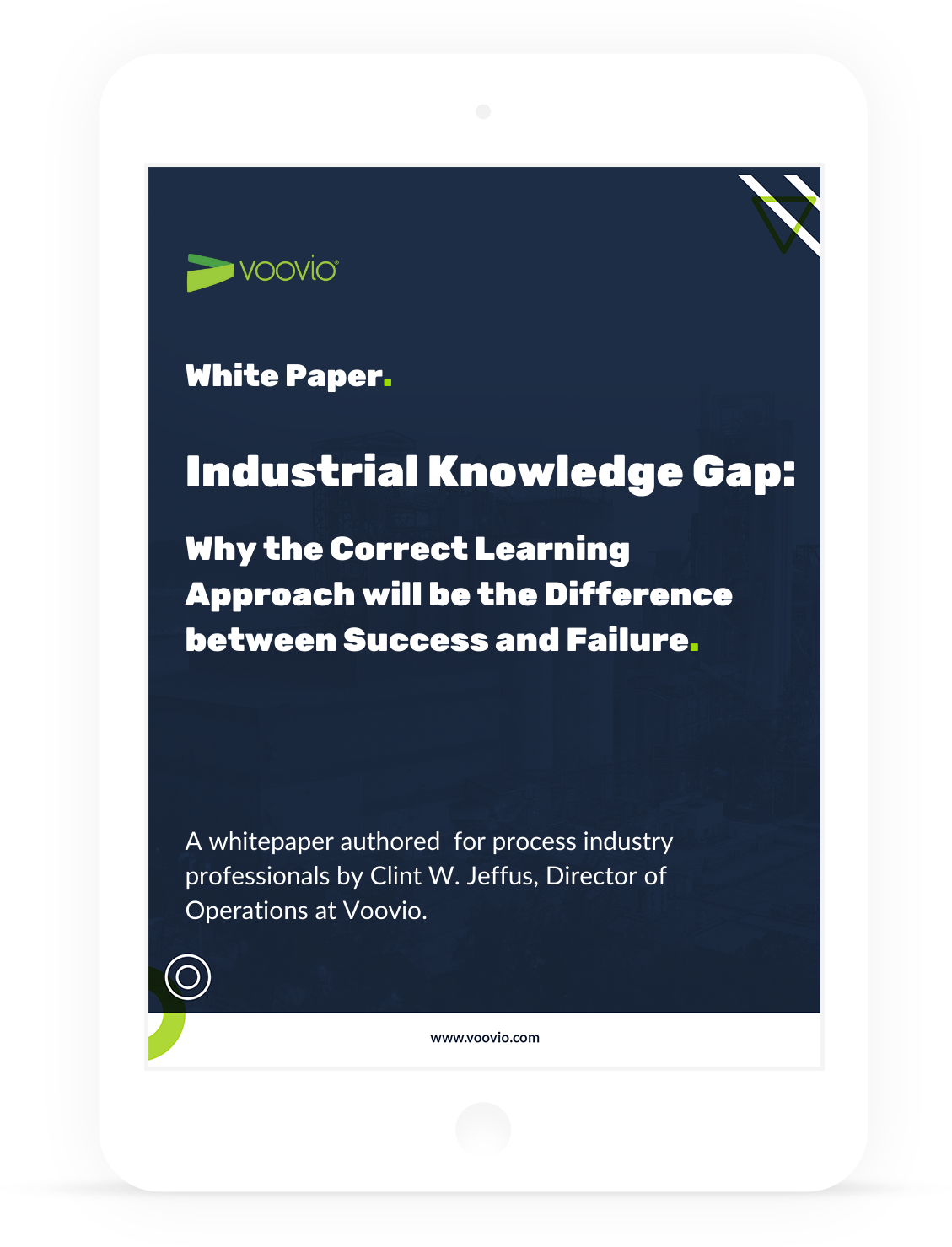 Additionally, to the threat of the retiring baby boomer generation comes the lower propensity of young workers to pursue careers in the industry. This creates the need to use technology to replace and retain the skills of the existing workforce more effectively.
In this white paper, Clint W. Jeffus (previously BASF, now Director of Operations at Voovio) explores:
How the impact of Millennials is transitioning from a minority in the workforce to a large majority will affect us by 2030.

How the different generation groups typically approach aspects of life, including technology adoption and work life balance.
What can help enterprises to prepare for this workforce evolution and where they need to be with their knowledge management systems when it comes to training for true competence
….and much more. Download the white paper today to see how this might apply to your plant reduce incidents caused by human errors.
This white paper was written by Clint Jeffus, Director of Operations at Voovio. Over the past 20 years, he gained significant experience with several companies, including multinationals like Nan Ya Plastics (division of Formosa), Total Petrochemicals, and BASF. His key career focus areas have been in manufacturing (front line through Operations Management at PSM/RMP sites), asset reliability and integrity, capital and financial prioritization, and corporate strategy.