Operational Qualification 4.0:
Demographic change endangers operator competence also in Germany.
In times of high turnover, the requirements for systems for operational qualification for plant operators have changed fundamentally. The baby boomers are entering their well-deserved retirement. The 'war for talent' has broken out at many sites. The younger generation is proving to be more willing to change jobs than before, especially post-Covid. What's next, the 'great resignation' in Germany? How can operational qualification keep pace with this? What methods are needed?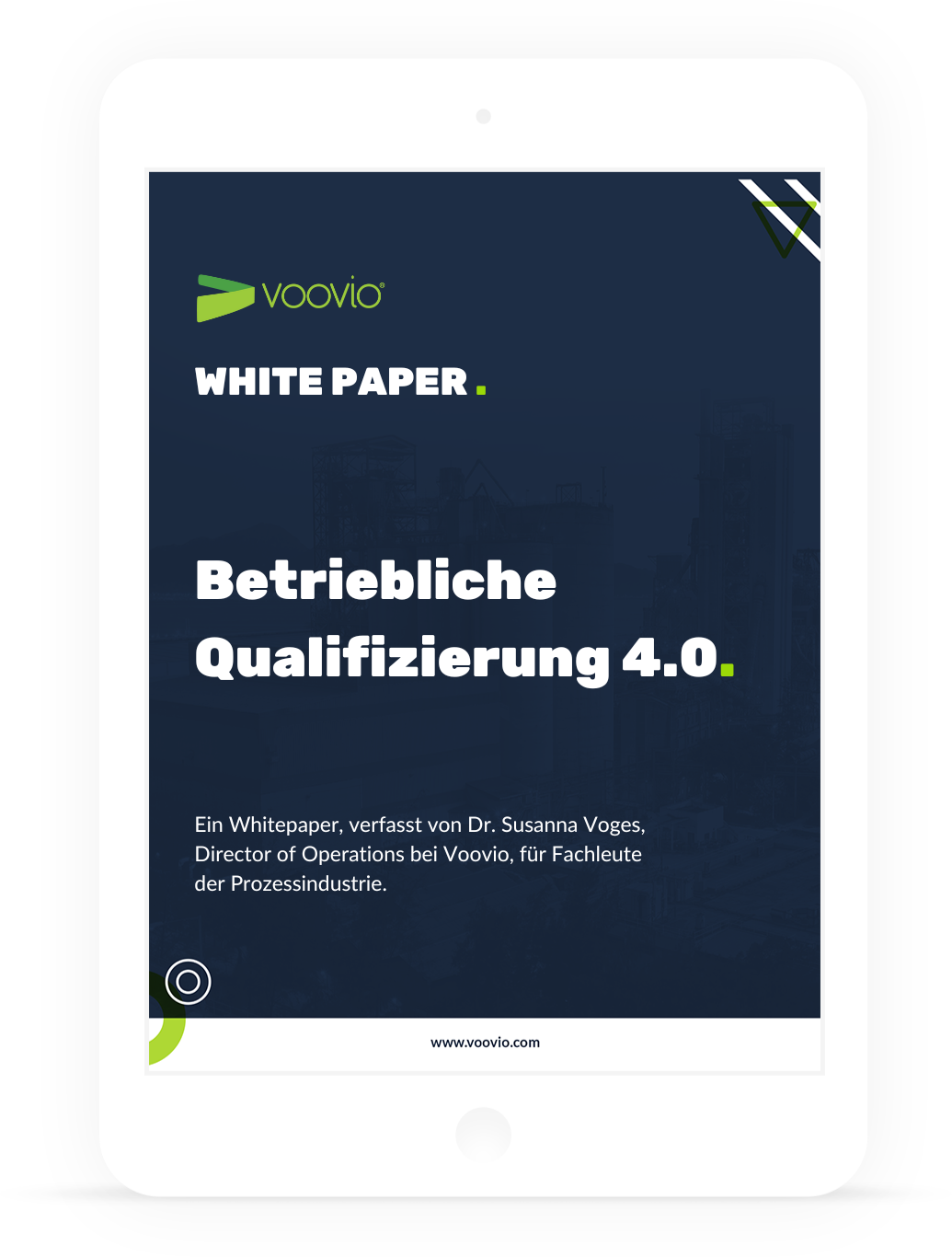 The increasing fluctuation demands new requirements and methods for the operational qualification in the process industry. In addition, the new generation puts new expactations for plants to get trained and qualified.
In this German White Paper, Dr. Susanna Voges (previously plant manager at BASF, now Director of Operations at Voovio) explores:
How team dynamics have changed from the past to the present from her own industry experience.

What a tremendous challenge plant managers are facing due to retirements and lack of new employees entering their plants.

How according to studies different methods of training affect plant operators' knowledge acquisition.
How technology can help streamline training and what benefits are observed over traditional training.
…and much more. Download the white paper (german) today to see how this might help to enhance your operational qualification.
This white paper was written by Dr. Susanna Voges, Director of Operations at Voovio. With 15 years of experience in the process industry, Susanna knows the challenges of chemical operations firsthand. A large part of her career she spent as a plant manager at
BASF and later at Sun Chemical in Ludwigshafen.