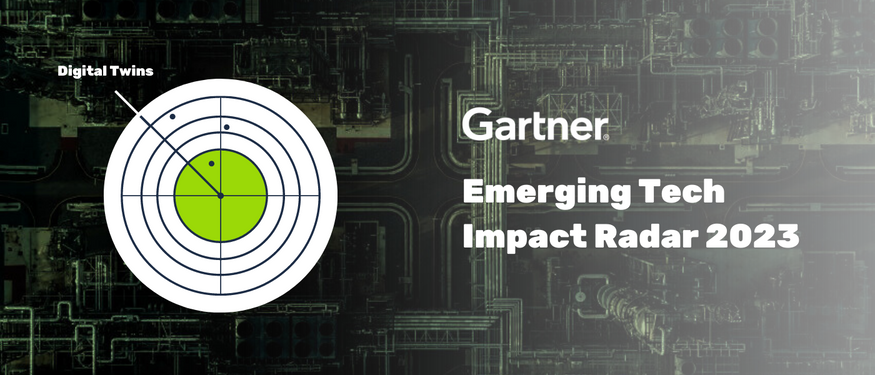 We are thrilled to share that Voovio has been highlighted in Gartner's Emerging Tech Impact Radar 2023 related to The Metaverse.
What is Gartner's Impact Radar?
Gartner's Impact Radar highlights evolving and impacful technologies and trends, helping to determine which ones are most important for each business and when it is the right time to invest in them.
This Impact Radar focuses on technologies related to the metaverse. The metaverse can be described as an immersive digital environment of interconnected networks that enables digital content that overlaps with the real-time of the physical world. The industry's interest in the metaverse has grown in the last few years and more leaders see the potential in the range of technologies and trends it compasses.
Where on the radar is Voovio's Digital Twin featured?
With a "very high" impact, in a time range of only 1-3 years, as highlighted in the graph on the right, the Digital Twin represents one of the most important building blocks for the future of the metaverse. Voovio's Enhanced Reality Platform is built on the Digital Twin concept and therefore featured in this section of the radar.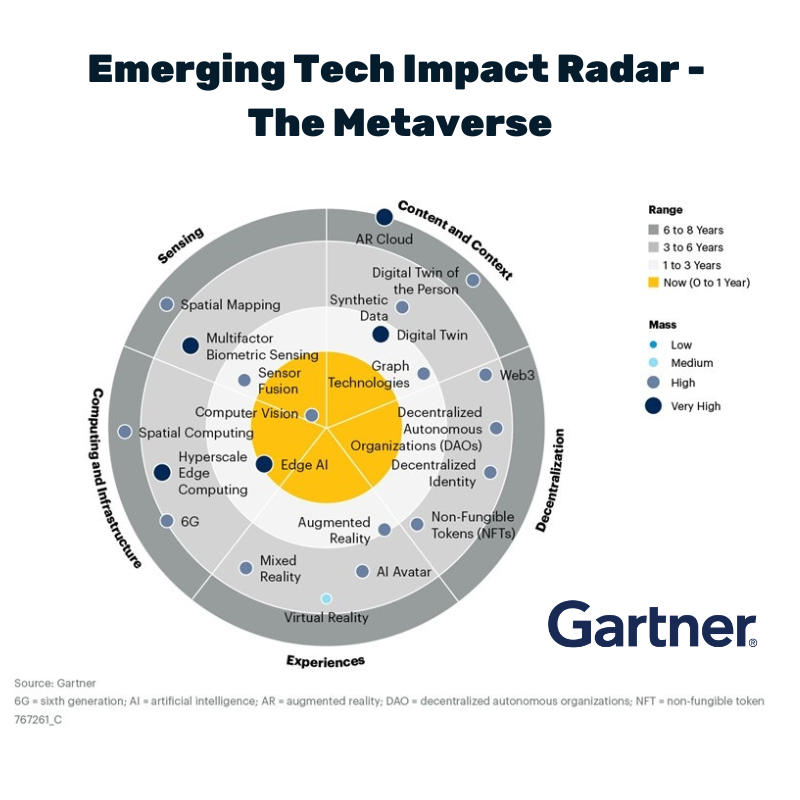 A digital twin creates a digital representation by mirroring the state of a thing, a process, a person, an organization, a physical or virtual asset.
Based on the business objectives for the metaverse, the digital twin can show reality in different ways, such as 3D, data, a functional, or a high-fidelity physics replica. Digital twins can also be leveraged and experienced via simulations, such as Voovio's simulation technology — enabling the transport aspect of the metaverse.
Digital twins are one of the metaverse's core building blocks because they create mirrors of reality.
How do Digital Twins help the process industry?
In particular, asset-intensive sectors (such as the process industry) adopt digital twins to achieve business objectives and gain significant advantages. Industry leaders emphasize not only financial benefits, but above all capturing institutional knowledge, driving standardization and employee safety.
Interested in learning more?
If you'd like to learn more about how Voovio's Digital Twin Technology helps capture tribal knowledge in your plant, schedule a demo with one of our product experts here. To see more about Gartner's predictions visit Gartner's website.