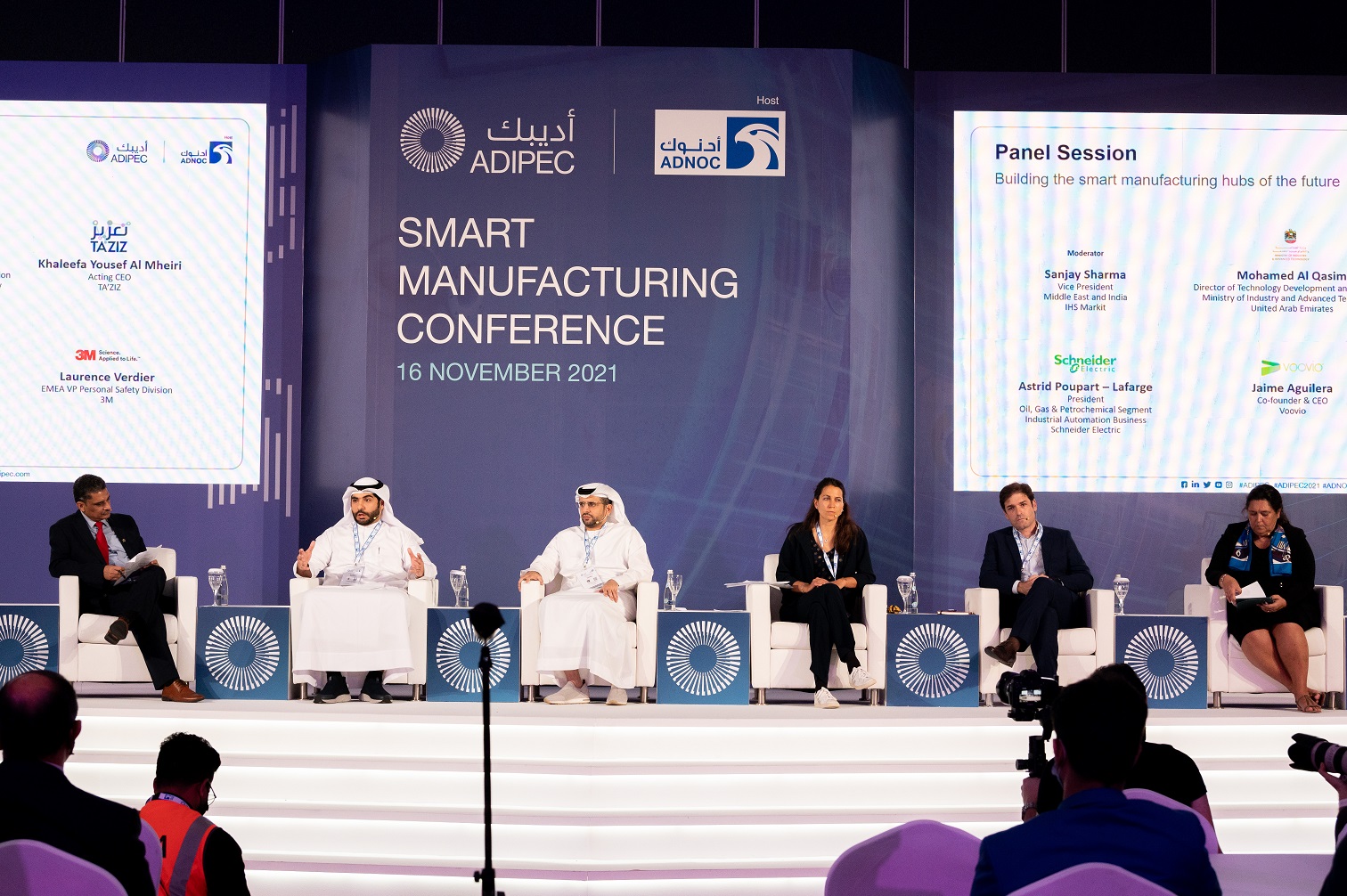 1: Workforce retention is one of the biggest challenges
One of the main conclusions that can be drawn from the presentations on the Smart Manufacturing stage is that workforce upskilling, and retention is a key priority and challenge in the MENA region, just like in the US and Europe.
One growing trend to retain and qualify employees are simulations, as Jaime Aguilera, CEO of Voovio ascertained in the panel discussion on 'Building the smart manufacturing hubs of the future': "One of the key things for any simulation that is adopted by the industry and would like to be successful is that it has to be available from anywhere, anytime, from any device. If it's from your controller, from your office, or from your tablet. That's something that we have to work on as an industry."
2: MENA companies must speed up time to competency
After the cancellation of ADIPEC due to COVID-19 in the past two years, this year's exhibition has shown even more that companies in the MENA region are looking for ways to upskill their operators faster and more effectively.
Bridging the gap between an older experienced generation of employees and the future generation of operators and SMEs joining the plants requires companies to capture key knowledge of processes. Therefore, companies in the MENA region are facing the challenge to improve onboarding processes and speed up young talents' competency through digital transformation.
This has been even exacerbated by the extra pressures of COVID-19, as also Astrid Poupard-Lafarge, Schneider Electric's Global Segment President for the Oil, Gas & Petrochemical Industry confirms: "The need to adapt and accelerate digitalization strategies has been reinforced by the pandemic, with pioneers being more agile and better equipped to drive faster decisions to improve the business."
3: Language is still a challenge
With much of the workforce on offshore platforms lacking the technical English and specific complex terms that are required, language has been and still is a challenge in the region. Therefore, companies are interested in solutions that help bridge the gap between procedure and equipment (visual and simulation) to accelerate understanding and competency. Solutions that are more visual and less based on technical terms can simplify the onboarding for new operators and make it faster and more efficient for SMEs at the same time.
4: 3D VR solutions have some constraintsng solutions
3D VR solutions are a growing trend in many industries, as well as in the process industry. However, companies at ADIPEC have also shared their reasons for reluctance at ADIPEC with us. One main reason is the inability to deploy 3D VR training solutions with headsets because it makes their operators feel physically sick. Furthermore, the cost of implementation and updating is too high in the eyes of many companies in the MENA region.
5: Investments are at a record high
This year's ADIPEC showed us how huge the amount of investment on downstream facilities happening in the UAE and Saudi region is. It shows the growth of this market and how much opportunity this provides for operational excellence platforms.
Jaime Aguilera elaborates this during the panel discussion about smart manufacturing: "Because in the end of the day, you need people doing maintenance. You need to have people going out there, people running the asset in the emergency situations. You need to have people out there, smelling and listening to the equipment. That problem is not going to go away."
Images from ADIPEC:
5 Short Clips of the panel on 'Building the smart manufacturing hubs of the future':
Norway Timelapse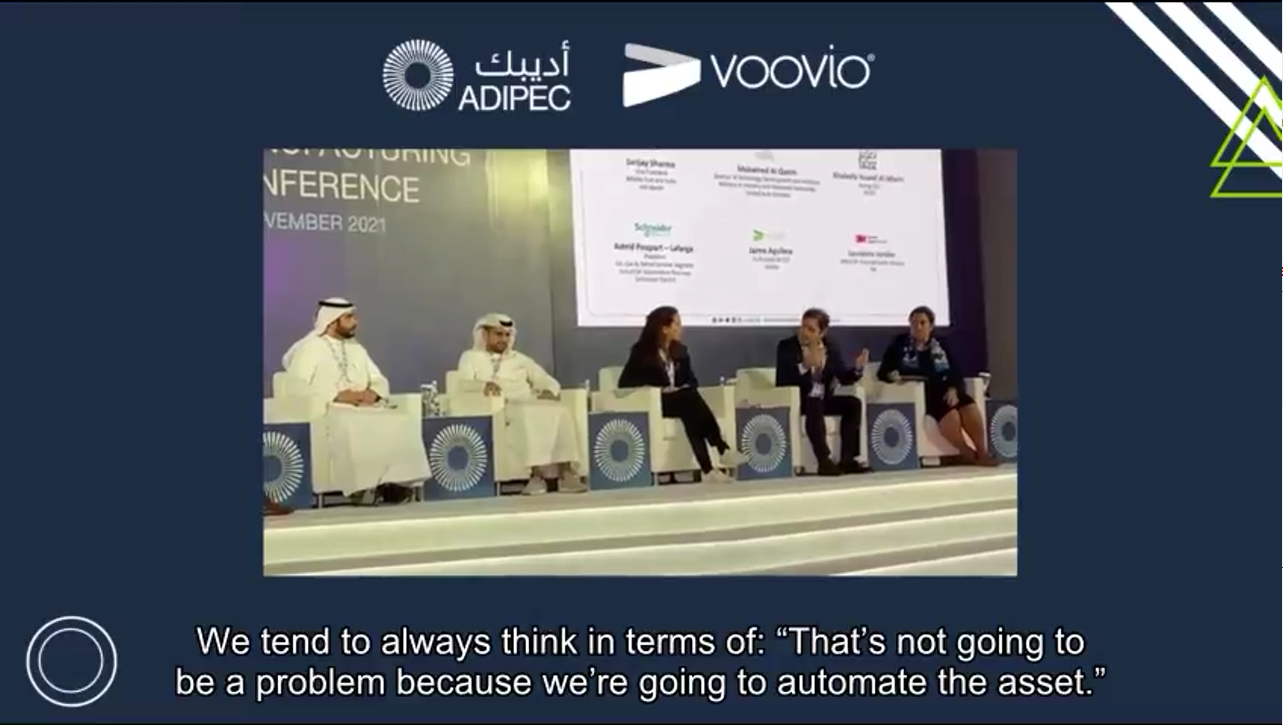 Budapest Timelapse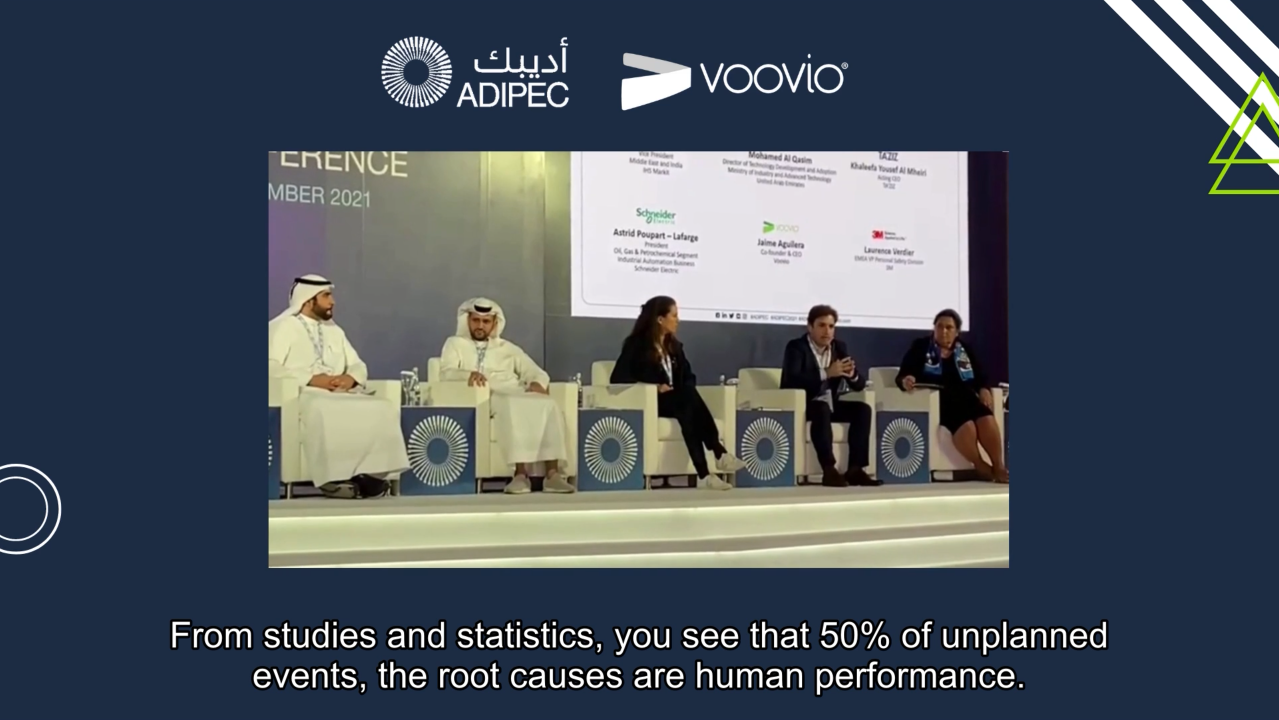 Iceland Timelapse
Berlin Timelapse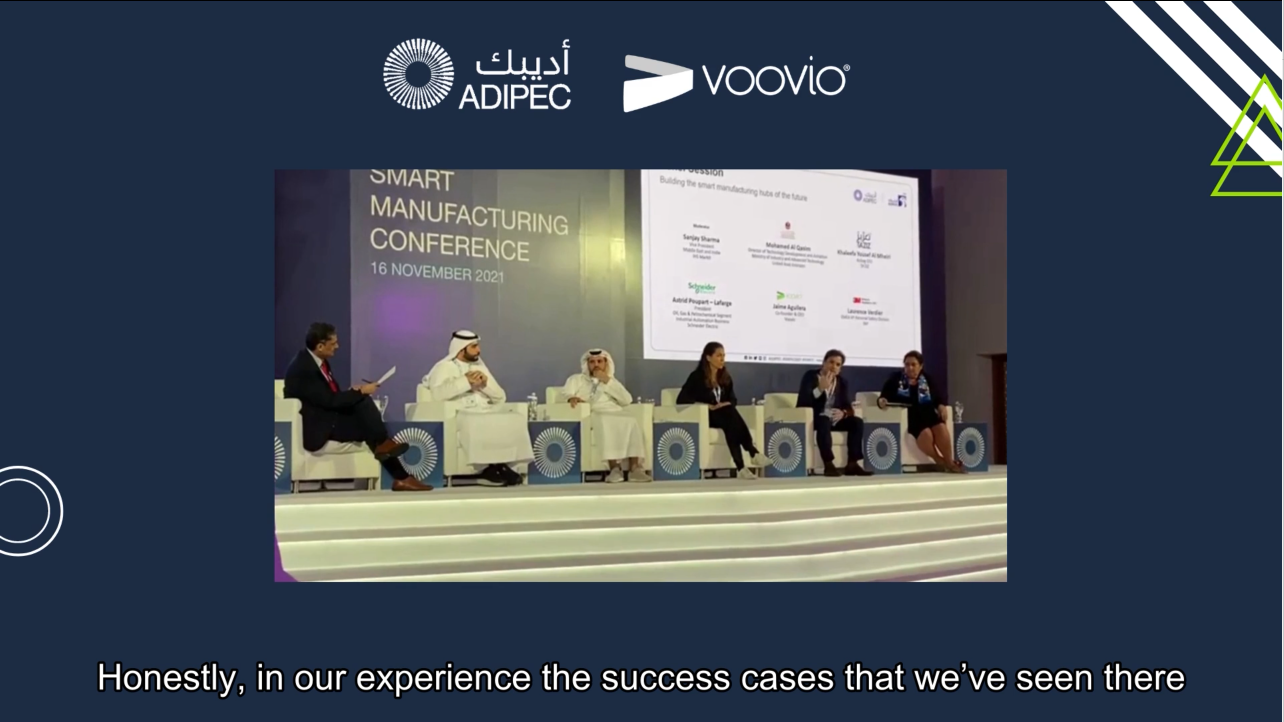 London Timelapse