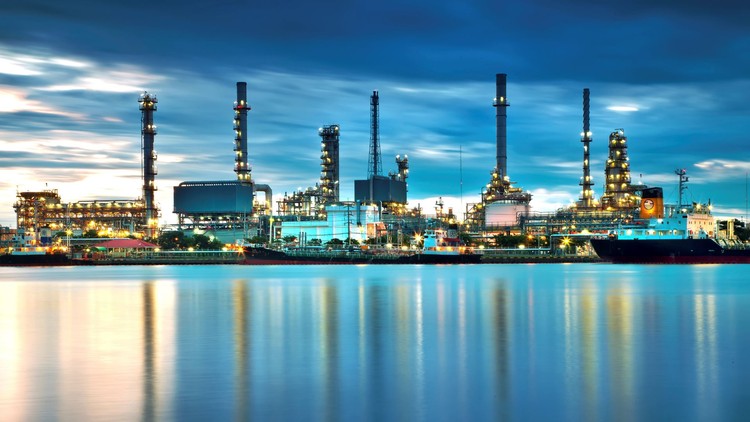 We're excited to share that the Voovio team will be joining the AIChE Spring Meeting & 18th Global Congress on Process Safety and eChem Expo this April!
AIChE Spring Meeting
Voovio is proudly taking part in this year's AIChE Spring Meeting, where our company will be taking part in two exclusive sessions. We are looking forward to meeting the chemical engineering and process safety communities, and we are particularly excited to be meeting with our current customers and meeting new ones as well.
Contributions from Voovio's industry experts:
Can Digital Twins Solve the Workforce (people) Challenges of the Process Industry?

When: Monday, April 11, 2022 @ 3:30 PM – 4:00 PM
Where: Henry B. Gonzalez Convention Center – 213AB

Sponsored Technology Workshop – Can Digital Twins Solve our Industry's Workforce Challenges?

When: Tuesday 12 April, 2022 @ 1.30pm
Where: Henry B. Gonzalez Convention Center – 208
What will we discuss?
The process industry has been blessed with an abundance of software and technology solutions that have transformed the way assets are managed and maintained. This has been very successful. However, the industry requires 'people' to operate and maintain these assets, and no matter how reliable or automated these assets are, people need to perform procedures on these assets to ensure effective and efficient production. The industry faces many 'people' challenges including attracting and retaining skilled workers, dealing with the loss of equipment and procedure knowledge from experts retiring (Great Crew Change) or general employee turnover, and upskilling workers quickly and effectively.

Two former Operations Leaders from BASF (Clint Jeffus) and DuPont (Fran Montemurro) will look at how Digital Twins can solve the challenges of the workforce and close the knowledge gap that is emerging. Successful Digital Twins must capture tribal (people) knowledge and include the use of (procedure) simulators with data on competency. Equally important, it the ability to educate and test operators on equipment specific procedures provides valuable data on how reliable those operators are. Successful solutions allow you to measure your people's availability, reliability and productivity.

When based on the right technology, digital twins can help solve the challenges of the workforce in the process industry.
When does it take place?
Where does it take place?
Henry B. Gonzalez Convention Center, San Antonio, TX
eChem Expo 2022
We are excited to be a Silver Sponsor for this year's eChem Expo, which takes place every two years. It is a unique event, because it is closely aligned with Eastman Chemical's strategic outlook and needs with over 400 Eastman attendees and senior level executives attending. In addition to Eastman, attendees from some 50 other companies in the region will typically attend.
Contributions from Voovio's industry experts:
Presentation on "Accelerating Operator Onboarding with Knowledge Automation"
When: Thursday 21 April, 2022 @ 3.15pm
Where: TRACK 9 – SPECIAL TOPICS
Taking a deep dive into three customer case studies, you will learn how a knowledge automation platform can make operator qualification more efficient and effective. We will cover both chemical and refining companies, where each has taken a slightly different approach to meet their needs.
What attendees will learn:
How you can speed up learning and qualification for procedures
How to track and measure competency in procedures
How knowledge automation applies to both production units and loading/unloading operations
How to capture tribal knowledge related to equipment & procedures in a meaningful way
When does it take place?
20th – 21st April 2022
Where does it take place?
Meadowview Conference Resort & Convention Center, Kingsport, TN