Achieving Zero Lockout Errors
.
The Lockout/Tagout is a a lifesaving standard that has been in place for over 30 years. Yet it continues to hamper the chemical and refining industry and remains a top source for incidents. One of the main causes for incidents are employees executing lockouts with errors due to a gap on competency and knowledge retention. Companies are faced by the challenge to close this gap and develop tools that ensure compentency on executing those procedures.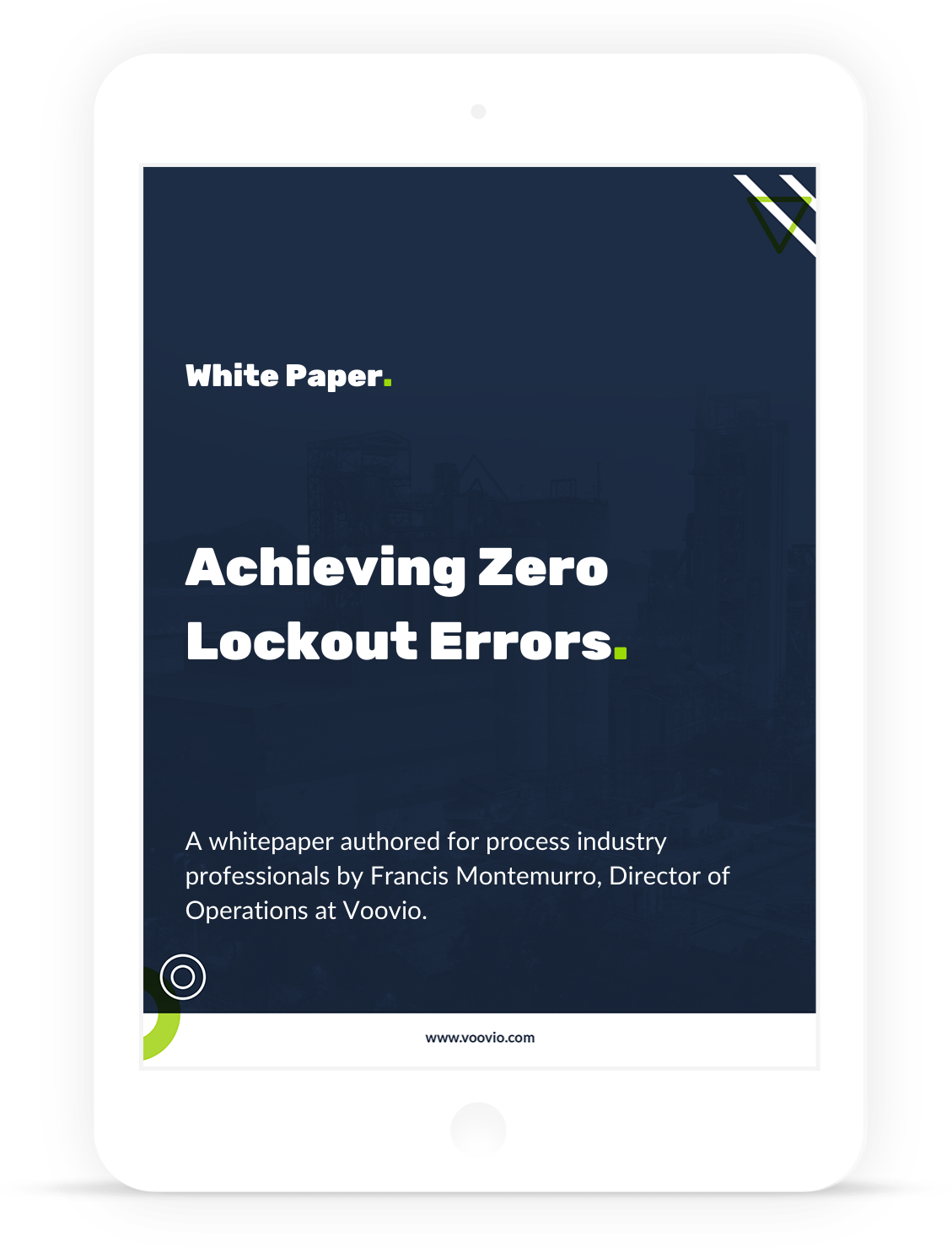 The petrochemical industry attempts to educate their employees on the manufacturing site's extensively written LOTO procedure. Yet it still is a major source for incidents, injuries, and regulatory violations. Companies need to really ask themselves if they're investing in safety just to satisfy a compliance and avoid fines, or if they are investing in preventing injuries and saving lives.
In this white paper, Francis Montemurro, (previously DuPont, now Director of Operations at Voovio) explores:
What Lockout/Tagout (LOTO) or Control of Hazardous Energy is and why it still causes so many incidents
How companies can ensure there are not only a few selected employees that have spent many years on site, that execute complex LOTOs efficiently and correctly
How companies can ensure employees are retaining knowledge to effectively execute lockouts without errors
How proper tools can help to build Lockout/Tagout competency
….and much more. Download the white paper today to see how this might help improve the safety on the Lockout/Tagout procedure at your site.
This white paper was written by Francis Montemurro, Director of Operations at Voovio. With 30 years of experience in the manufacturing industry, Fran has extensive experience as a plant manager at multiple sites, highly hazardous PSM and EPA / RMP operations, as well as discrete manufacturing facilities. He was also awarded a Safety Excellence Medal & Engineering Excellence Award by DuPont – where he spent a large part of his career.