Closing the Skills Gaps by Improving the Employability of PTechs
.
The challenge for the process industry is clear: By 2030, 75% of senior SMEs will have retired. This is placing a huge burden especially on the Community Colleges to turn out more P-Techs as effective as possible. A challenge that has been exacerbated by the extra pressures of COVID-19. In this investigation, we examined how simulation platforms not only support remote and self-paced learning but also how they improve learning outcomes compared to traditional training methods.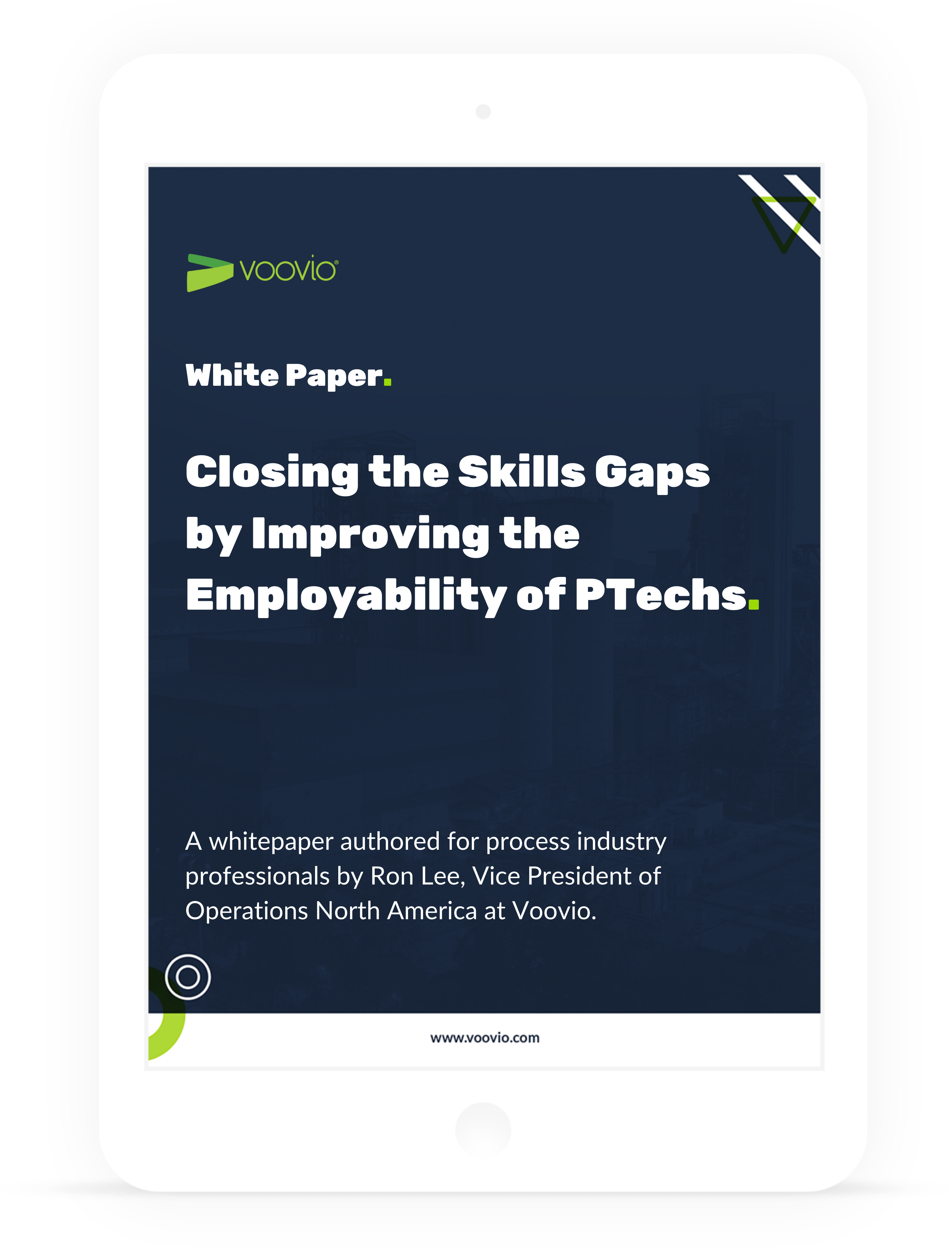 The Great Crew Change calls the the Petrochemical and Refining industry to prepare the next generation of operators for a career in the industry. Community Colleges are standing under pressure to turn out more P-Techs as effective as possible. Voovio explored in collaboratoin with two community colleges how enhanced reality helps students learn remote and self-paced while achieving better results. 
In this white paper, Ron Lee (previously DuPont, now Vice President of Operations North America at Voovio) explores:
What the main industry's challenges are caused by the Great Crew Change.
How community colleges help the industry by turning out more competent P-Techs.
How simulation platforms impact learning outcomes for P-Techs compared to traditional learning methods based on an extensive survey.
What the main assets of learning with a simulation platform were compared of traditional learning methods in the eyes of the students surveyed.
….and much more. Download the white paper today to see how this might also help onboarding new talent at your site.
This white paper was written by Ron Lee, Vice President of Operations in North America at Voovio. With 40 plus years of manufacturing experience, Ron has gained a significant amount of manufacturing expertise managing several positions. He has worked in different positions such as Corporate Director, Plant Manager, Operations Unit Manager and Global Operations Manager.