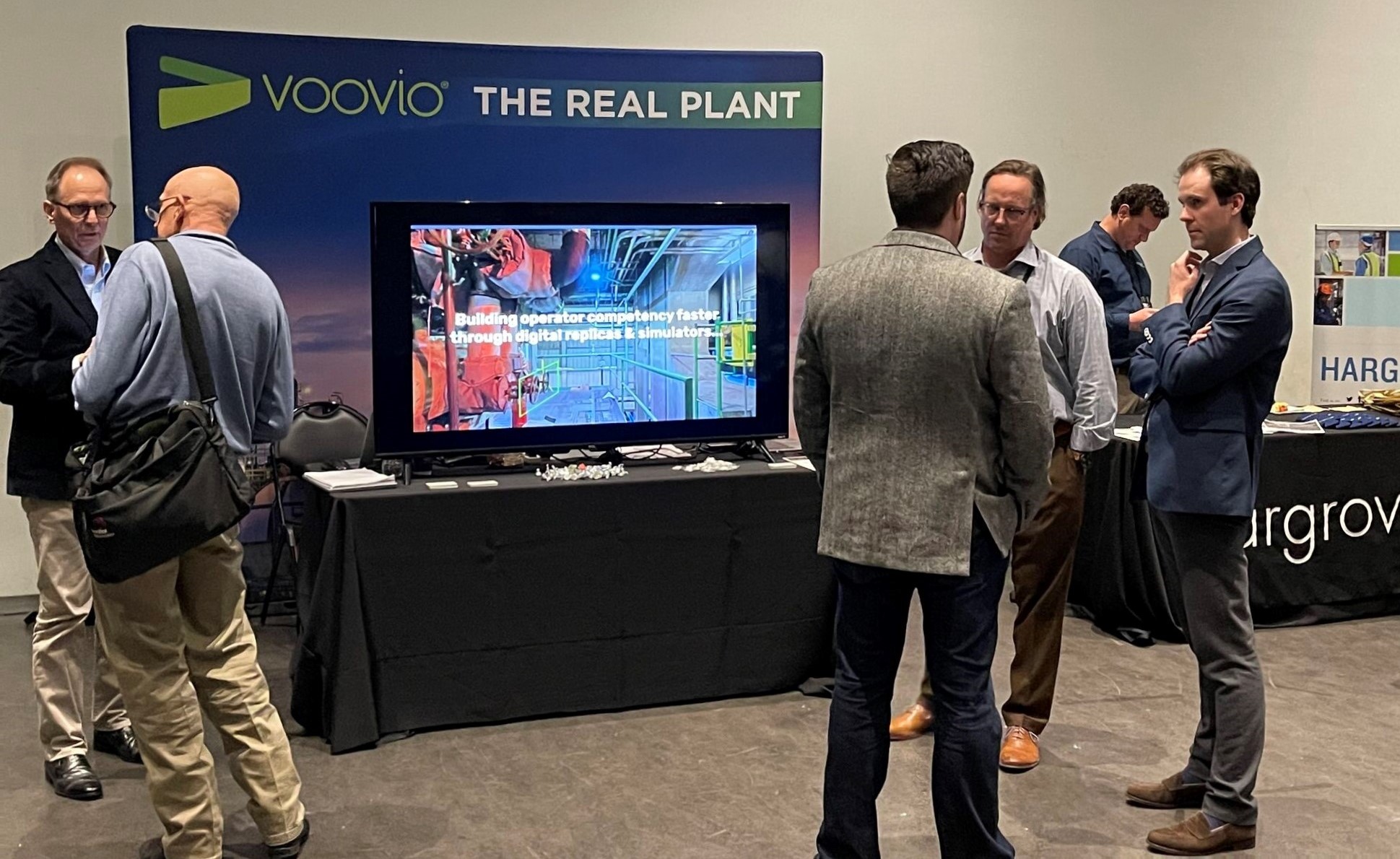 The petrochemical industry has been inundated with technologies such as AR/ VR, IIOT or Big Data. The two-day TEC-Next conference gave leaders from the petrochemical and chemical industry an in-depth opportunity to engage on this topic, meet national and global counterparts, and interact with technology experts specializing in the Industry 4.0 space. The event was hosted by GBRIA, BRAC and sponsored by several Louisiana manufacturing companies, bringing together industry and technology experts for a high value, "TED" conference-like gathering. Local, national, & global decision makers of the petrochemical and chemical manufacturing industry exchanged what they are developing currently as new technology-driven tools and learned from each other to envision what's next. Here are 3 key takeaways of the event:
1. A major challenge: Closing the Knowledge Gap
While the TED-talk style presentations were interesting, ranging from Emergency Response, Cybersecurity, 4.0, Supply Chain and looking at future trends in our industry, the engagement with end users was the most rewarding part of the event. We listened to some of the technologies local plants have been using or trialing in the plants, successfully or not. A common theme throughout the event was around the priority to close the knowledge gap: what tools can be used to capture expertise from our operators before they leave and transfer it as effectively as possible to the new operators coming in. Automation plays a role here but end users from Shell, ExxonMobil, Marathon, Olin and others were particularly interested in solutions that provide field operators with the tools to execute procedures and tasks consistently and effectively.
2. "It's better to do something than to do nothing while waiting to do everything"
One presentation that stood out was from Hargrove, on the transition a company makes or should make to 4.0. Quoting Winston Churchill really resonated with us: "It is better to do something than to do nothing while waiting to do everything". There are many companies that have yet to begin implementing technologies that work and provide immediate benefits because they are waiting for a solution that will solve all their needs. We know that one solution does not solve every challenge. At some point, you have to make a decision with some solutions and go with it. This also helps foster a culture of adoption and provides individuals in the plants to learn leadership skills and how to implement new solutions.
3. Voovio's Experience of TEC-Next
On the Voovio front, it was a successful event. Anyone who has not seen Voovio before always comments that they have never seen anything like it in the marketplace. This was very much the case at TEC-Next. We are always glad to meet new people. We look forward to attending and exhibiting at next year's TEC-Next and continuing our growth with Baton Rouge's industrial community!
Images from TEC-Next:
Date and Location:
24th -25th February 2022
Baton Rouge, Shaw Center for the Arts