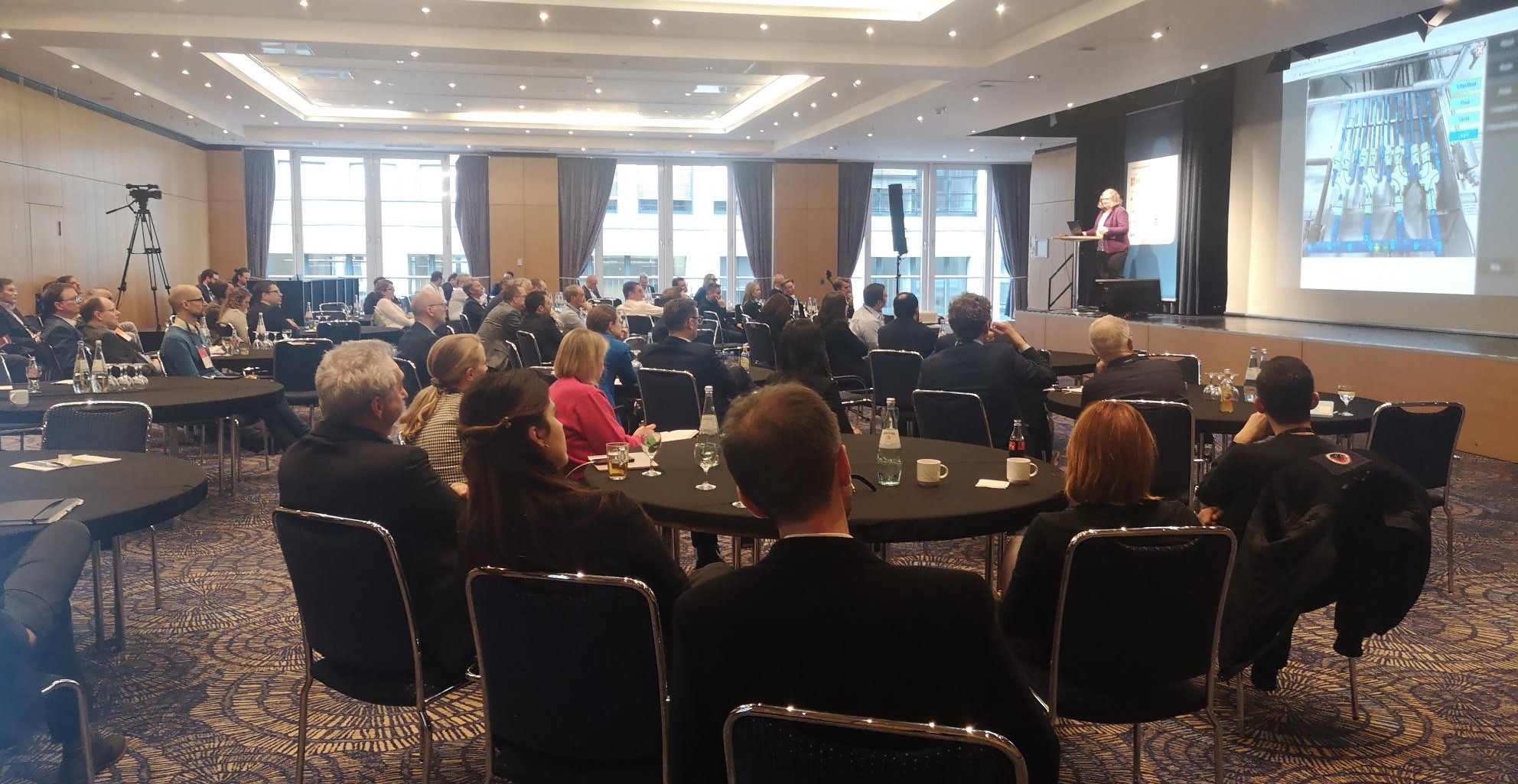 This March, we joined a significant industry event for the first time: The Global ManuChem Strategies in Berlin. This leading chemical manufacturing event is organized by we.conect and brought together over 150 influential stakeholders from the chemical industry at the Maritim proArte Hotel Berlin.
This year's focus was best practices on how to achieve manufacturing and process excellence for a sustainable and digital future. With a mixture of networking sessions, presentations, and small group breakouts, the goal for attendees was to discuss the current biggest hurdles and best solution approaches in the chemical industry.
Day 1 focused on icebreaker sessions to meet with the community and get to know each other. Day 2 had many relevant sessions around how to digitalize operations at chemical plants, how to lead a sustainable transformation and how to become more energy efficient and reach carbon neutrality. Companies joining and presenting included Covestro, Evonic, OCI, Cabb, Clariant, Linde, BASF, Wacker, Cargill, and many more. Day 3 was comprised of information exchange in small expert sessions and roundtable discussions.
Voovio's contributions:
Digital twins have been successfully adopted by the process industry for managing and maintaining assets as well as optimizing process parameters, yet most chemical and refining companies are failing to utilize digital twins for building workforce competency more efficiently and effectively. Digital Twins of the Person (DToP) offer the ability to have a more inclusive solution, which allows you to build and measure workforce competency in standard operating procedures. We showed in our presentation the concept of the Digital Twin of the Person based on Enhanced Reality technology and how it helped some of the biggest chemical and refining companies in the world overcome their knowledge gaps.
Key Takeaways:
Our team engaged with many industry experts from different companies, some of whom are already users of our Operational Excellence Platform and many who were new to Voovio. After some in-depth talks here at Voovio we collected this series of key takeaways:
We kept hearing from many German and European chemical plants that they are continuing to face big challenges in finding, onboarding and retaining people with the right levels of experience and knowledge, and everyone is struggling to capture key knowledge from SMEs before they leave. On the other hand, we did not hear about any other solution approaches on "Knowledge Capture". These people saw a real value in the fact that Voovio's platform combines effective workforce preparedness, competency measurement and knowledge capture around equipment specific operations and maintenance.


Many panelists addressed the need for new technologies to drive sustainability. There is a tremendous demand for greener solutions from end-users and organizations need to buckle down and implement energy efficient solutions to support more sustainable business models and operations. During the sessions participants remarked on how the chemical industry has always been very cost-focused, only employing technology that is well-known and established. The industry needs to learn how to experiment. Solutions are already out there and need to be explored.


Another topic we kept hearing about was the need to create a culture of innovation to successfully implement a digital transformation strategy. Organizations will need top-down endorsement and bottom-up championing as well as being comfortable with failure and allowing people to capture digital innovation from the start, so they are more open to adopting such solutions.


Also, a recurring theme in many sessions was the journey towards increasing the availability, reliability and productivity of assets channeled through the Digital Twin concept. To be successful in this digital journey, digital twins also need to capture the influence of the people, as assets are run by people. Organizations have to engage people from the beginning, to design tools together with them so that they feel invested in the success of such projects..
See our Presentation here:
Photos:
We're looking forward to see you again next year at the ManuChem Strategies!